You know what happens...
You have a gap between classes or a tiny wee bit of extra time on your lunch break and you decide to peruse the amazing world of online shopping. We all have our go to sites- ASOS, Pret-a-Portobello, H&M online ect.- and you know you'll always see something that you like. And you do. But sometimes you find something that you just need to have. Not only do you like it, suddenly you find yourself daydreaming about what your life will be like when you own it.
Well, that happened to me today. I donated blood this afternoon (my good deed for the week!) and as a wee treat I decided to let myself explore the wonder that is Etsy. Not something I usually do as I always see so much more than I could ever afford to buy. But then I saw this!
3D Bronze Rattlesnake Head Pendant from Moon Raven Designs on Etsy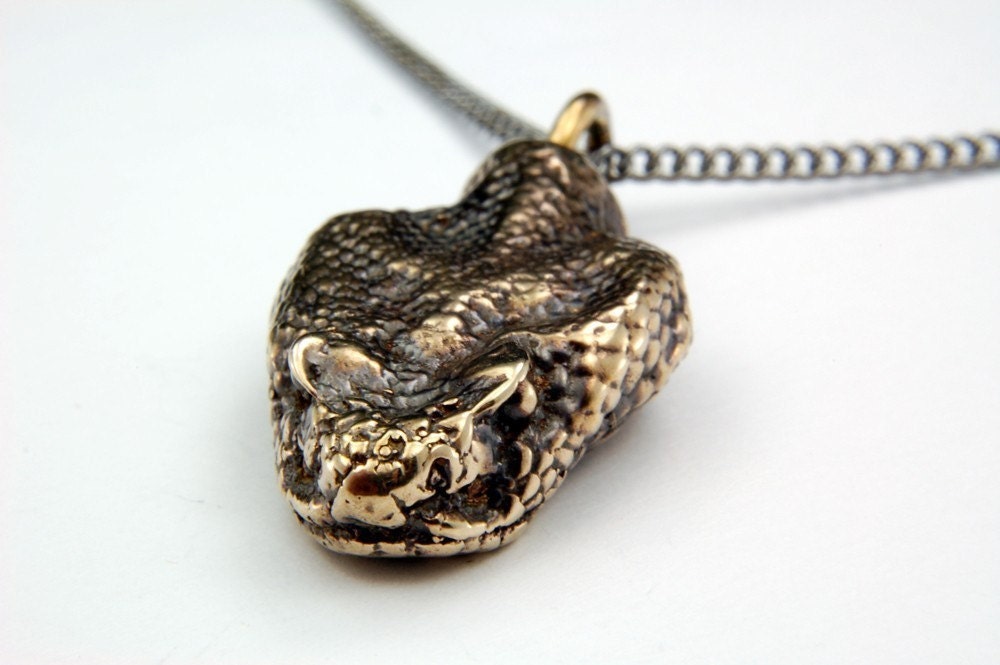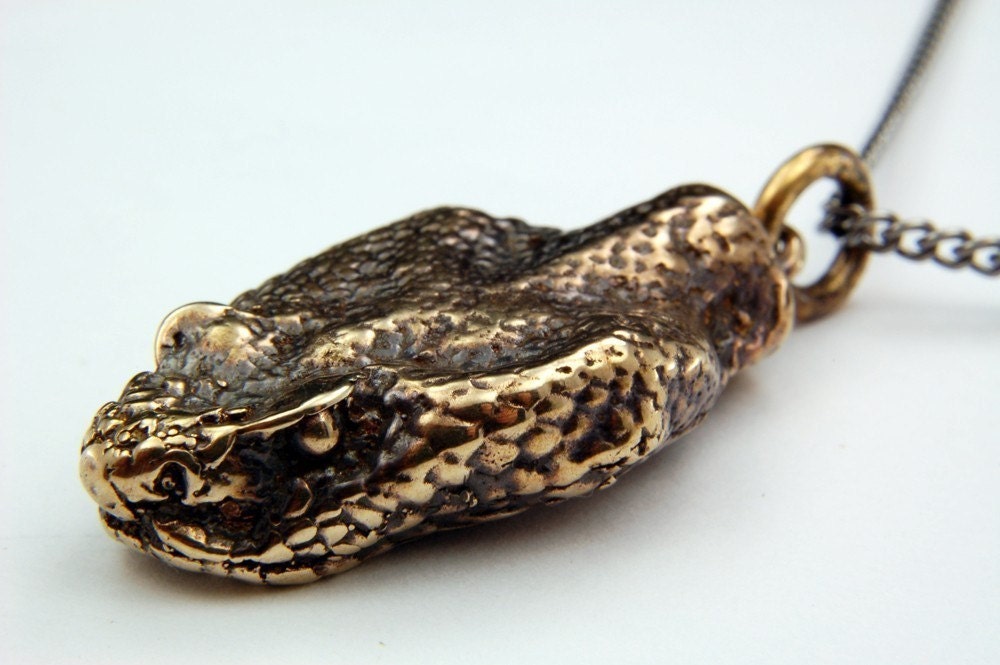 I know animal and wildlife inspired jewellery has been around for a long, long while now but these pieces are fundamentally unique compared to what you usually find in your average Highstreet store. Moon Raven Design makes actual casts of real-life creepy-crawlies and turns them into pieces like this beauty here. And the attention to detail is exquisite- each little scale is polished to perfection and as a result all of this jewellery is absolutely worth paying that bit extra for.
Now, if you'll excuse me, I'm away to spend a stupid amount of money because they do rings and other pretty tidbits too!
Bye again for now,
Love
V <3